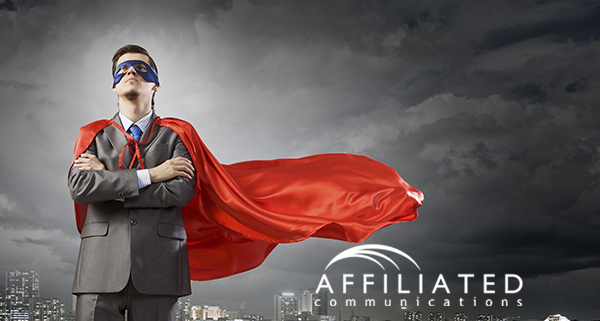 IT issues and IT solutions don't take holidays. Despite this, the holiday season is right around the corner. On the one hand, yay! We've all had a rough couple of years and could use some downtime celebrating the season with family and friends. On the other hand, yikes! Businesses have also had a rough couple of years, and it can be hard to keep employees productive and delivering as we head into the holiday season – which is why you need a unified communications solution!
For business owners, this can be a real predicament. You want your employees to have a break and get recharged. But, you have been there and done that when it comes to scrambling to get things wrapped up in advance of holiday plans. You have experienced the stress and anxiety that come along with this seasonal frenzy. Who doesn't want to start the new year off on the right foot?
Thankfully, businesses can have their (fruit) cake and eat it, too! Employee and seasonal downtime is way less disruptive to business operations with the right Managed Services Provider (MSP) partner in hand.
We sat down with Jim Carter, Vice President at Affiliated Communications, to discuss strategies for organizations to be more productive, efficient and cost-effective during this upcoming holiday season and all year long.
The Three Buckets of IT Solutions to Increase Productivity: Unified Communications Solutions
The real work begins even before any IT services or communications applications hit your networks, according to Carter.
Bucket #1 – Before Technology Enters the Building
"The first step is to have a complete understanding of what the client needs are," Carter shares. "Having this full picture and this thorough understanding of their business phone system needs will allow us to identify how we can best support them, will enable us in selecting the right manufacturer and then will allow us to go in and provide a project that is second to none."
Geographical redundancy is a top priority for Carter. Having this replication of data in separate locations provides business continuity protection against a host of potential problems, including peak-load capacity issues and natural disasters. Three such manufacturers include Google, Azure and Amazon Web Services.
Team collaboration is another critical priority that Carter considers when assessing an organization's needs, and he takes this four-step approach to ensuring that the right collaboration tools are being recommended.
Scheduling a collaboration platform assessment
Determining the right size of the customer spend
Ensuring that teams can collaborate better from anywhere
Assessing how superior digital communication strategies can align to organizational goals
Bucket #2 – During Implementation of IT Solutions
The second bucket for optimal productivity is the Unified Communications as a Service (UCaaS) implementation itself. In this stage, the key focus is "giving tools to customers so they have different ways to access the network and communicate intelligently and efficiently. We are committed to delivering a simple approach for them to utilize systems through their network as easily and productively as possible."
The "bring your own device" movement has been a game-changer for organizations. "The way the new remote worker is using these tools has never been more challenging than it is today," Carter points out. According to TechJury, 67% of employees are using their personal devices at work and 87% of organizations rely on employee use of apps that require a smartphone. There are some definite advantages to companies embracing this model; it is estimated that employees work an additional six weeks per year as mobile workers.
Potential UCaaS solutions include:
• Voice over Internet Protocol (VoIP)
• Cloud-based phone systems
• Customized telecom maintenance services
• Contact Center as a Service (CCaaS) solutions
• Microsoft Teams implementation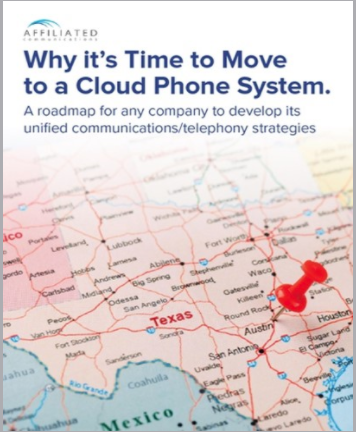 When It's Time to Move to a Cloud Phone Systems
Brick and mortar communications solutions will no longer cut it in our increasingly digital world. And organizations that embrace this reality and adjust accordingly will have a tremendous competitive advantage.
Bucket #3 – Post-Implementation Ongoing Services and Support
Carter describes the Affiliated Communications project management process. "We are responsible for full project management, from demos and proposals to negotiating the best pricing, through to first proof of concept." This includes ensuring that post-implementation support is as strong as possible.
"Are you getting what you have paid for?" Carter questions. "We take great care to ensure that what you have ordered is, in fact, being delivered as it should be after the cutover. We are very committed to ensuring post-implementation customer and employee satisfaction."
Queue up Your Organization's Most Productive Holiday Season Ever with Unified Communications
Affiliated Communications has been supporting the communications and cloud services needs of Texas-based businesses since 1984. In that time, we have seen a wide range of voice and data communications technologies, and we know how to implement these products seamlessly and in a manner that will make a measurable impact on your business. Let's connect today and discuss how Affiliated Communications can help to set your organization on track for its most productive holiday season ever and keep that momentum going all year long.
https://www.affiliatedcom.com/wp-content/uploads/2021/11/Unified-communications-keeps-employees-connected-producing-2.jpg
348
600
Lindsey Carter
https://www.affiliatedcom.com/wp-content/uploads/2019/01/Affiliated-Communications-logo.png
Lindsey Carter
2021-11-09 12:00:08
2023-01-25 07:18:29
Unified Communications to the Rescue This Holiday Season