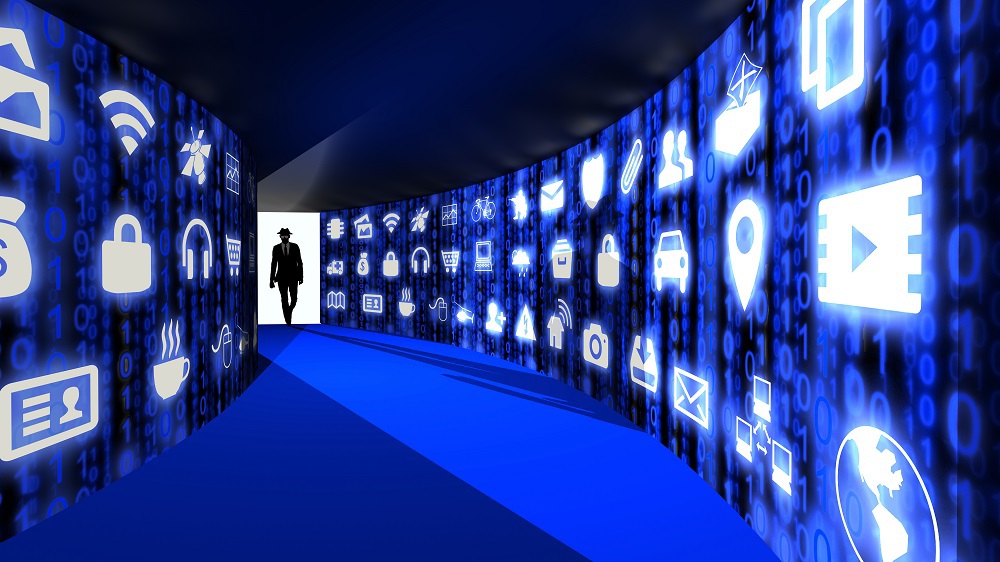 Every Texas business needs IT solutions they can rely on both daily and when disaster strikes. For many, unified communications is the answer. October is Cybersecurity Awareness Month, so now is the ideal time to check up on your cybersecurity.
It's estimated that there are currently 5.2 billion internet users, meaning that 63% of the world's population is online. While hackers make up a small percentage of that population, that's still an extremely high number of people who are online and looking for vulnerabilities to exploit.
Protecting your business from cybercrime should be a top priority. You need partners who can help you choose the best tools — and the best security measures — to build a strong cyber defense that doesn't stop you from running your business efficiently.
Here at Affiliated Communications, we focus on increasing productivity, keeping your communications systems up and running, and reducing the total cost of ownership of your tech. The vendors and partners we work with are thoroughly vetted on how they approach network and data security. Their approach to security is a key consideration in our decision to work with them.
Texas business leaders know the importance of communication and keeping organizational data safe. Whether you need a contact center for a large staff or the best unified communications package for your small business, you need to be aware of the cybersecurity vulnerabilities that come with what you're paying for. Here are four factors you should keep in mind when you're choosing your tools and partners.
Encryption
First, find out if your voice and video data are encrypted. In voice services, security is provided by encrypting packets of data that are run through Voice over Internet Protocol (VoIP). Also, packets of any other data that are moving in and out of a facility should be encrypted. Remember that encryption is the norm on every packet of data or voice leaving or entering a facility, even over the internet or through private circuits.
Routing calls (either voice or video calls) through a Virtual Private Network (VPN) is one way to layer in protection and improve your cybersecurity. This will also encapsulate any packets that are transferred over the internet through encryption.
Everything in Affiliated Communications' key offerings will be protected by encryption. However, hackers can break through encryption, which means that improving the cybersecurity of your communications tools involves a multi-layered approach.
Identity Theft at Point of Sale
Identity theft has been a security concern for decades now. Credit card fraud is the most common type of identity theft. According to the Federal Trade Commission, it most often happens at the point of sale.
Take precautions and keep any documents or screens with personally identifiable information (PII) away from prying eyes. If you no longer have a need for documents that contain PII, shred them instead of just tossing them directly in the recycling bin.
You should also be aware of malware threats to your point-of-sale systems. Cybercriminals have been able to hack into point-of-sale systems and collect credit card information. They do this by placing skimming devices (that collect credit card details) on point-of-sale systems or through remotely hacking into networks and bugging the software.
Protect your business from these types of attacks by training your employees on how to spot and avoid phishing, how to use strong credentials (usernames and passwords), and by working on a closed wireless network. Affiliated Communications' partners can help you put these security measures into practice.
Disaster Recovery
Sometimes, the worst happens and despite the security measures you've put in place, you end up at the mercy of hackers. While it's critically important that you take every step you can to avoid this scenario in the first place, you need to have a backup plan in case it does.
A disaster recovery plan is a crucial part of your approach to cybersecurity. Affiliated Communications can help you develop and implement a strong disaster response plan. We offer Disaster Avoidance as a Service (DAaaS), which utilizes redundant data services and a failover process that will happen automatically, without the need for any human intervention. With DAaaS, you don't have to worry about experiencing an interruption in data or voice services, so your business can still run despite the attack.
So how exactly does this work? We encourage you to have multiple redundancies — such as using two carriers, like AT&T and CenturyLink — so that if one goes down, you'll have access to the other. Affiliated Communications uses SD-WAN carriers to aggregate the best carriers at the lowest cost. With multiple mobile connections, your disaster recovery will run more smoothly.
You should also use cloud services as part of your disaster recovery plan. Affiliated can re-route your on-site voice services (like voicemail) to your mobile phones through the cloud in case of a disaster.
Total Cost of Ownership
Changes in the marketplace have helped decrease the total cost of ownership while still supplying a high level of cybersecurity. For many small and medium-sized businesses, the cybersecurity measures are already included in what they're buying. However, there is a gateway product that contains the cybersecurity that will need to be purchased.
There's a wide range of options and pricing that allows you to take a look at your total cost of ownership on a monthly basis and develop understandings of what you're receiving. It's important that you do your homework as to what's sufficient versus what you're going to pay. Affiliated Communications can help you find multi-purpose solutions to lower your total cost of ownership.
How Affiliated Communications Can Help with your Unified Communications Voice and Video Cybersecurity
Many small and medium-sized business, and even in-house IT teams, don't exactly know where to start when it comes to ensuring their voice, data and video systems provide productivity and securityat the lowest cost of ownership possible. Affiliated Communications can help by leveraging our knowledge of the best business phone systems with our unified communications offerings. We bet we can save you money and add in better security than what you have today. Contact us to find out!
Call for a no-obligation business communications audit
https://www.affiliatedcom.com/wp-content/uploads/2021/10/UC-requires-partners-prioritize-security-sm.jpg
562
1000
Lindsey Carter
https://www.affiliatedcom.com/wp-content/uploads/2019/01/Affiliated-Communications-logo.png
Lindsey Carter
2021-10-04 10:13:20
2023-04-17 10:56:16
Find IT Solutions That Focus on Your Unified Communications Security