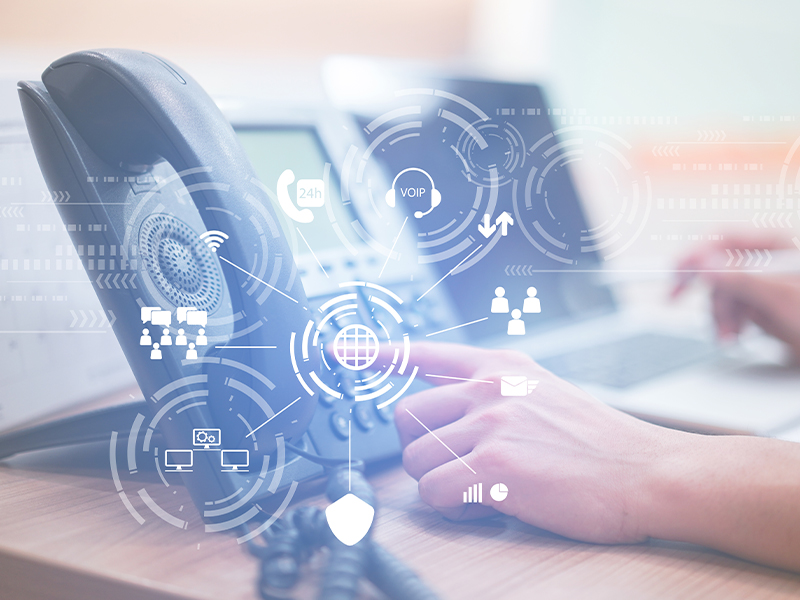 As the owner of a new business, you have a lot on your plate. Between defining your products, processes, workplace culture, and infrastructure, every minute of every day is crucial to accomplishing your goals. Is your technology helping you do that?
By choosing the right technology, you can increase productivity, boost collaboration, stay organized, and even reduce your operating costs. One of the most important pieces of a business technology stack is VoIP.
Understand the Benefits of VoIP
Voice over internet protocol enables your employees to make calls from their computers, VoIP phones, and other data-driven devices. Essentially, the software takes your voice and transforms it into a digital signal that can be delivered to various devices via the internet.
When using this platform, your team has access to a wide range of capabilities to unitify communications and streamline productivity.
Reduced Costs
The cost of using a VoIP phone system versus a conventional phone is much lower. Long distance calls are cheaper because all you have to pay is your monthly internet bill.
Effortless Scalability  
As a new-business owner, you probably have ambitious growth goals for the coming years. With hosted VoIP solutions, your phone system can easily grow with your business. It's simple, convenient, and inexpensive to add new users, and you'll never have to worry about your system suffering from downtime after receiving too many calls.
Increased Flexibility
As a new business owner, you're always on the go, and you need your office technology to go with you. VoIP solutions allow you to work from anywhere and stay connected with your team. Whether you're working from home on your laptop or your phone at the coffee shop, you can access your business phone system with a business VoIP solution.
Integrations With Other Systems
Increase your ability to collaborate organizationally by integrating your VoIP solution with platforms such as Office 365, Salesforce, and more. This helps with customer relationships because you can access inbound call records or place outbound calls to reach them. Your customer service will be exceptional with the transcription feature on some VoIP phone systems, eliminating the need to take notes and allowing you to give your undivided attention to your customers.
Extra Call Features
Most VoIP solutions for small businesses offer extra features that give your business an edge. Call holding, call transfer, call hunt, conference calling, find me, follow me, and auto-attendant phone menus are all available within VoIP technology. Business communication has never been easier than with VoIP.
Painless Installation, Configuration, and Maintenance
Regardless of your tech expertise, VoIP phone solutions are simple to implement. There's no need for a full-on hardware installation; all you need are IP phones and a web portal. On the system, it's easy to add or remove users, and even moving physical locations is a breeze.
Collaborate with VoIP
Every minute and every dollar count when starting a new business. It's crucial to get the most out of your technology by ensuring it's supporting your team and streamlining your processes. Implementing a VoIP phone system will do just that and more. Contact us today to learn how we can boost your team's collaboration with a VoIP solution!
https://www.affiliatedcom.com/wp-content/uploads/2019/05/AffiliatedCommunications-Blog_close-up-employee-man-hand-press-number-on-telephone-for-contact-with-virtual-one-stop-bus.jpg
600
800
Brianna Nadler
https://www.affiliatedcom.com/wp-content/uploads/2019/01/Affiliated-Communications-logo.png
Brianna Nadler
2019-05-24 06:00:41
2019-08-28 15:59:12
Benefits of Voice Collaboration for New Businesses